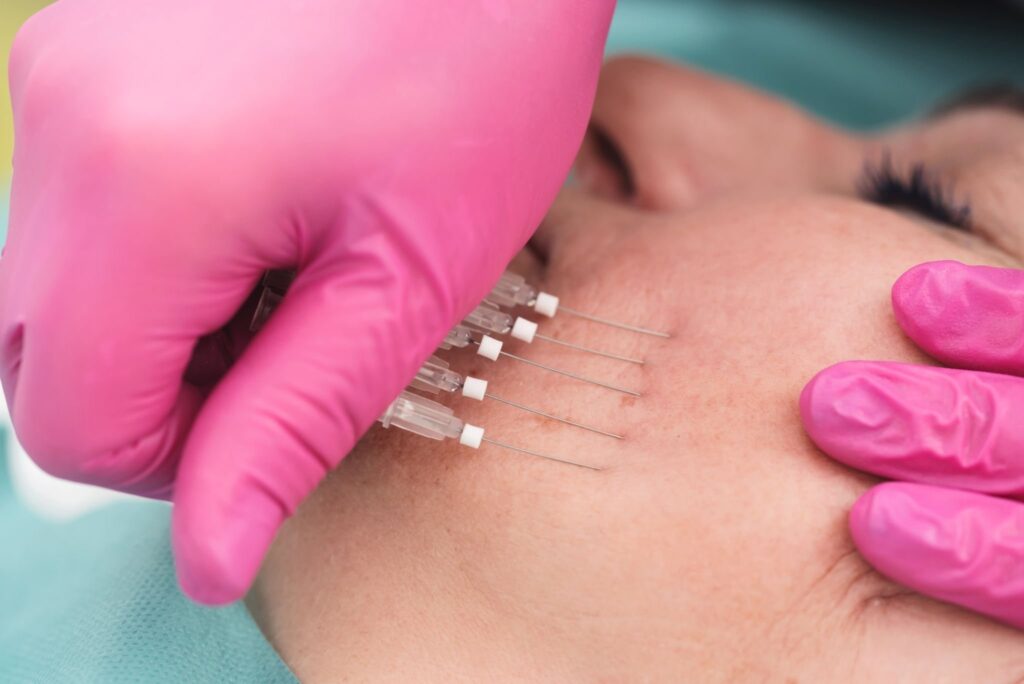 At Glow by Monique Savill, we offer advanced PDO Threads Treatment to help you achieve a youthful and rejuvenated appearance. PDO (Polydioxanone) Threads are a non-surgical cosmetic treatment designed to firm sagging skin, reduce the appearance of wrinkles, and restore facial contours. This innovative procedure has gained popularity for its effectiveness and natural-looking results.
PDO Threads are medical-grade sutures made from a biocompatible material called polydioxanone. These sutures are carefully inserted into the skin to provide a lifting effect. PDO Threads have a dual action – they physically lift and tighten the skin while stimulating the production of collagen, a key protein responsible for maintaining skin elasticity and firmness.
PDO Threads Treatment can be used to address various areas of concern, including:
During your consultation, our practitioner will evaluate your specific needs and recommend the most suitable treatment areas to achieve your desired results.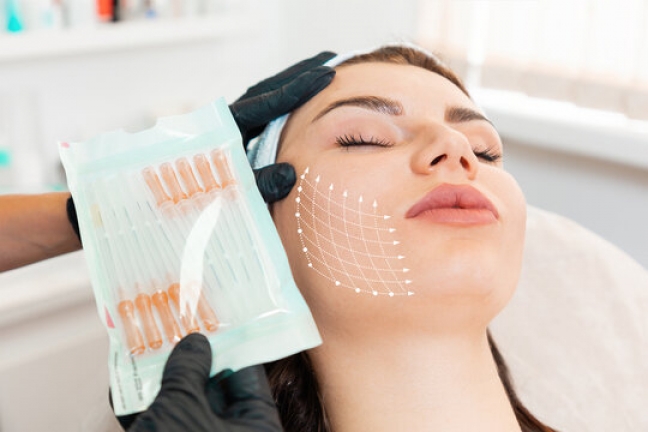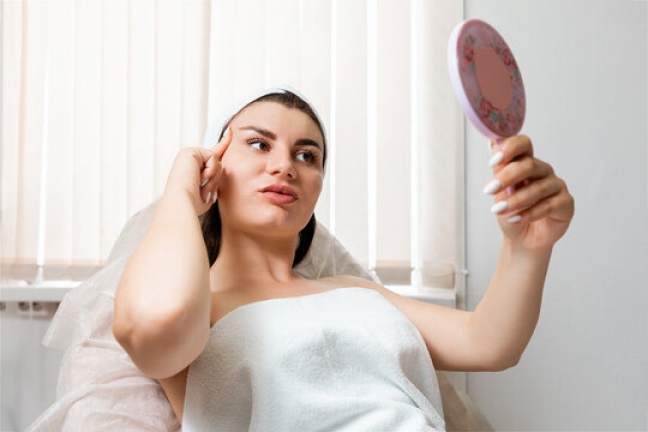 During a PDO Threads treatment, our experienced practitioners strategically insert the threads into specific areas of the face or body, depending on your treatment goals. The threads act as a support structure, lifting and repositioning sagging skin. As the threads dissolve over time, they trigger the body's natural healing response, stimulating collagen synthesis. This process further improves the skin's texture, tone, and overall youthfulness.
When you choose PDO Threads Treatment at Glow by Monique Savill, you can expect a comprehensive and personalized experience. The procedure begins with an initial consultation, during which our skilled practitioner will assess your concerns, discuss your desired outcomes, and develop a customized treatment plan tailored to your unique needs.
During the treatment itself, topical local anesthesia is applied to ensure your comfort. The PDO Threads are carefully inserted into the targeted areas, and you may experience minimal discomfort or temporary swelling and bruising during the procedure. The treatment time varies depending on the areas being treated, but it is generally quick and convenient, often taking less than an hour.
Results & Aftercare
Pre Treatment Care
Post Treatment Care
Results & Aftercare
Following a PDO Threads Treatment, you will notice an immediate lifting effect as the threads elevate your skin. Over time, the production of new collagen will further enhance the results, resulting in improved skin texture and tightness. The full benefits of the treatment will continue to develop over the following weeks and can last up to 12 months, depending on various factors such as individual skin characteristics and lifestyle choices.
To ensure optimal results and a smooth recovery, our team will provide you with comprehensive aftercare instructions. This may include avoiding excessive facial movements, refraining from strenuous activities for a few days, and following a proper skincare routine. Our experts will also schedule follow-up appointments to monitor your progress and address any concerns you may have.
Pre Treatment Care
Post Treatment Care